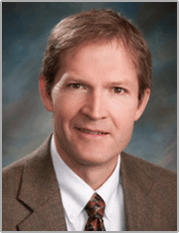 Brent A. Felix, MD
Board Certified Orthopaedic Surgeon
Spine Surgery, Bone & Joint Surgery
Dr. Felix is fascinated by the constant improvement in spine surgery and is involved at many levels with research and development of cutting-edge spinal procedures. He received his Doctorate of Medicine from the University of Utah and his orthopaedic training from the University of Southern California in Los Angeles. He then pursued his fellowship training in spine surgery from the New England Baptist Hospital in Boston, Massachusetts. Dr. Felix is passionate about humanitarian work and partners with surgeons in Peru to bring life-changing procedures to people who do not have access to specialized physicians.
DR. STATS
EDUCATION
University of Utah School of Medicine

Salt Lake City, UT
1987 – 1991 (MD)
1983 – 1987 (BA)
Foreign language – Portuguese
Honors in Chemistry
TRAINING & EXPERIENCE
CURRENT POSITION
Private practice – Back and neck surgery
Salt Lake Orthopaedic Clinic
Salt Lake City, UT
August 1997 – Present
FELLOWSHIP
New England Baptist Hospital
Department of Orthopaedic Surgery
Orthopaedic Surgery Spine Fellow
Boston, MA
August 1996 – July 1997
RESIDENCIES
University of Southern California
Department of Orthopaedic Surgery
Orthopaedic Surgery Resident
Los Angeles, CA
July 1994 – June 1996
Tampa Orthopaedic Program
Orthopaedic Surgery Resident
Tampa, FL
July 1992 – June 1994
Creighton University
General Surgery Intern
Omaha, NE
July 1991 – June 1992
PROFESSIONAL SOCIETIES
American Medical Association
American Academy of Orthopaedic Surgeons
American Cancer Society
Utah Medical Association
North American Spine Society
CERTIFICATES, LICENSES AND HONORS
Board Certified – American Academy of Orthopaedic Surgeons
Written Board Exam passed – July 1996
Medical License – State of Utah (July 1997)
Medical License – State of Massachusetts (June 1996)
Medical License – State of California (June 1994)
Medical License – State of Florida (September 1993)
Advanced Cardiac Life Support (ACLS) Certification – 1991 (Recertification 1993)
1987 – Academic All American
1987 – Graduation Cum Laude Honors
1984 – Phi Eta Sigma National Honor Society
1983 – Entrance Scholarship Honors
1983-1987 – Dean's Scholar
1988 – Summer Research Fellowship
SERVICE
1991 – Medical Envoy to Mexico
1988-1989 – Medical College Council
1984-1985 – Student in Northern Brazil
1991 – Volunteer Physician, Utah Special Olympics
1990 – Teaching Staff, Guadalupe Center
1987 – Teaching Staff, Salt Lake Institute
1986-1987 – Summer Camp Advisor, American Cancer Society
RESEARCH
Felix BA, Ogden JA. Histologic Basis of Childhood Skeletal Injury
Rayhack J, Felix BA, Bamburger B. Patient Satisfaction in Hand Surgery Using Local Anesthesia with and without Sedation.
RESEARCH
Carson WG, Felix BA: Arthroscopy of the Elbow: Surgical Technique and Anatomy, in Injuries in Baseball. Edited by Andrews J. Raven Press.
Anas P, Felix BA: Evaluation and Prevention of Post-Op Complications/Neurologic Injuries, in Revision Total Hip Arthroplasty. Edited by Bierbaum B, et al. Springer-verlag.
RESEARCH
System Overview on the XIA (philosophy, features and benefits)
Presented at Stryker Spinal Invitational Symposium – September 2000
Efficacy of Laser Treatment on a "Pathologically-Induced" Lax Ligament Model
Presented at the American Academy of Orthopaedic Surgeons – February 1997
San Francisco, CA
A Randomized Preliminary Trial to Determine the Effect of DC Stimulation on Instrumented Fusion in Smokers
Poster presentation at Spine + Science + Management Conference – November 1996
New Orleans, LA
Histologic Basis of Childhood Skeletal Injury
Presented at the Eastern Orthopaedic Association Meeting – October 1994
Southampton, Bermuda
Presented at the American Academy of Pediatrics
October 1994 – Dallas, TX
February 1994 – New Orleans, LA
Presented at Florida Orthopaedic Society – November 1993
Presented at Tampa Orthopaedic Program Academic Day – June 1993
In-vitro Toxicity of Common Buffers and pII
Presented at the Society for Biomaterial Research – May 1991
Scottsdale, AZ
Effects of Malpractice on Obstetrics in Rural Utah
Presented at Family Practice Academic Day – December 1988
University of Utah
A Randomized Preliminary Trial to Determine the Effect of DC Stimulation on Instrumented Lumbar Fusion in Smokers: Felix BA, Banco R, Grotlkau B, Kumar R
Presented at North American Spine Society – October 1997
Proximal Metatarsal Ostcotomy in Treatment of Adolescent Hallux Valgus: Felix BA, Grogan DP, Muldowny D, Ogden JA
Presented at American Academy of Orthopaedic Surgeons – February 1993