Alpine Orthopaedic Specialists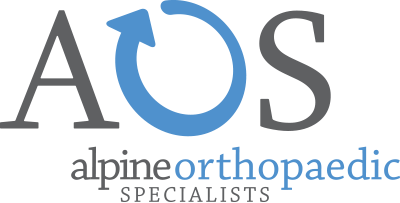 At Alpine Orthopaedic Specialists, we see our patients as more than just appointment-book entries, chart notations, and X-ray images. We see our patients as people – the vital, active individuals

Learn more about our 360 philosophy at 360degreehealing.com they were before orthopaedic ailments and injuries affected their lives. And we see them regaining that vitality once again. This vision of restoration becomes a reality for Alpine Orthopaedic Specialists patients through accurate diagnosis, proper treatment, and a healthy dose of caring and compassion. We call the AOS approach 360-degree healing because we bring our patients full-circle, back to where they want to be. Active. Healthy. Back to their lives.

Click here for more information.